The best flowering trees depend on your location and preferences, but here are some popular options known for their beautiful blooms: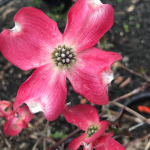 1. Dogwood (Cornus spp.): Known for its showy spring blossoms in white, pink, or red. Dogwoods are available as upright or weeping trees. A particular favourite of ours is the Cornus Florida rubra (pictured), an upright form with spectacular pink blooms.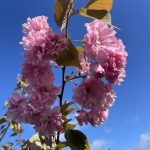 2. Cherry Blossom (Prunus spp.): Famous for their delicate pink or white flowers in spring. They are available as weeping trees for example, the Snow Fountain Weeping Cherry, upright forms including the Kanzan (pictured) & even Mop Tops such as the Prunus Globosa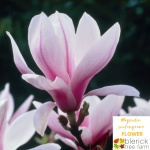 3. Magnolia (Magnolia spp.): Magnolias offer large, fragrant blossoms in various colors, including pink, white, and purple. The traditional variety is Magnolia soulangeana 'Saucer Magnolia' but new hybrids have been released that are spectacular in their own way. Black Tulip, for instance, displays dark burgundy to almost black petals giving them a dramatic and striking appearance.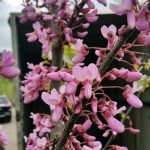 4. Redbud (Cercis spp.): These trees produce clusters of pink or purple flowers before leaves appear in spring. The most popular variety is by far the Forest Pansy with its striking reddish-burgundy heart-shaped leaves. In spring, the Forest Pansy tree also produces charming, pea-like flowers that bloom directly on the branches before the leaves fully unfurl. For a green-leafed alternative, try the Judas Tree.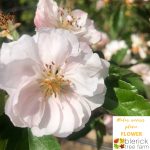 5. Crabapple (Malus spp.): Crabapple trees showcase colorful and fragrant blooms in spring, followed by small fruit. For a white blossom, our favourite is Malus ioensis plena; producing a light pink bud, developing into double white flowers. In Autumn, the leaves turn various shades of yellow, orange or red, adding to it's visual appearance.
For pink blooms, we can't look past the Royal Raindrops. It's striking ornamental tree exhibits purple-red foliage that maintains its rich colour throughout the growing season. In Spring, it produces an abundance of pink blossoms that cover the tree in clusters. These flowers are not only visually appealing but also fragrant and attract pollinators.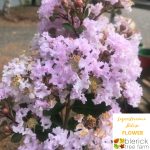 8. Crepe Myrtle (Lagerstroemia indica): These trees offer long-lasting summer blooms in various colors, such as pink, red, and white. Crepe Myrtles come in various sizes. Smaller growing varieties include the Zuni which has bright purple blooms and only grows to 3m tall, perfect for smaller gardens & courtyards.
If you have a larger space available or are looking for a substantial tree to provide some shade in your yard, Biloxi is a fantastic choice. This variety reaches 6m tall and spreads to 5m wide. This variety produces an abundance of pale pink flowers during Summer and Autumn.
Consider factors like climate, soil type, and space when choosing the best flowering tree for your garden. For assistance in choosing the best tree for your situation, don't hesitate to contact us
📞 03 5628 1507
📧 admin@blerick.com.au
redhubvideos.net the best of rose.
rylie rebel trying on panties. tikhub.pro